Home Inspector Shakopee | Home Inspection 952-456-4810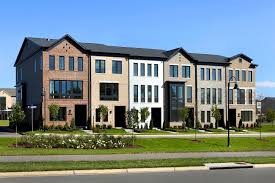 A Town Home inspection is a thorough and systematic evaluation of the condition of a property. It is a complete physical exam of the general integrity, functionality, and overall safety of a home and its various components. The purpose of this process is to ensure that home buyers know exactly what is being purchased, prior to completing the transaction.
Below are the common areas the inspector will inspect:
Plumbing- The inspector will test the drains and look at all piping. They will check pipes for any leaks, and run the faucets to see if the drains are clogged. This will also help you assess the water pressure.
Walls, Ceiling and Flooring- The biggest thing the inspector will look for is to check for is water damage and mold. If you are seeing any water damage or even discolored spots in your walls, ceiling, or flooring, you should take that as a sign of caution. Any visible water damage could mean serious problems within the walls, and even with your insulation. If you see any damage, that would mean a hefty inspection and quite a bit of repair until that space is livable.
Electrical System- Typically the inspector will check the electrical system by switching lights on and off since that seems to be the most reasonable way to check for any issues. But one thing they will particularly keep an eye out for is the electrical outlets and switches. If they look brand new, sometimes that could mean the room was recently wired. If that's the case, they may check the outlets with a receptacle tester to make sure everything was wired correctly. If it wasn't (like seeing problems such as reverse polarity), that could mean the homeowner tried to fix the wiring and it hasn't been inspected yet.
HVAC- The biggest thing the inspector can do is check the age of the furnace. A furnace's life span is around 20-25 years, and a well-maintained furnace can last up to 30 or 40. The inspector will make sure to check the date of the furnace to see how long it's been running by looking for stickers that document routine service.
Your home inspector will also offer ancillary services to our customers while they are there including, FLIR Thermal imaging, Home Energy Audit, Mold Inspection and Termite Inspection.
By hiring a Town Home inspector it will help in ensuring that the house is safe and ready to buy or sell. You will be invited to be there during the home inspection to become knowledgeable on potential issues. When the inspection is complete the inspector will create a detailed report along with pictures that will be provided to you in 24 hours or less.
Home Inspector Shakopee | Home Inspection 952-456-4810